Replacement Doors Muscle Shoals
Looking for new customized replacement doors to enhance your home? Window World of Muscle Shoals is a preferred door provider to a variety of customers in Muscle Shoals and surrounding areas. We want to give your home the beautiful, strong, secure doors it needs. Select the type of replacement door you're looking for below to learn more!
---
Front and Entry Doors
Your entry door is the gateway to your home—the first thing visitors and guests will see. Is yours giving off the right impression? Make a bold statement with beautiful custom entry door that reflects the style of your Muscle Shoals home and gives it a fresh look and feel.
---
Patio Doors
Patio doors open a room to the wonders of nature, expanding your space visually with views of the great outdoors. Our patio doors feature expanded glass areas, which means you'll also enjoy more natural light throughout your home year-round.
---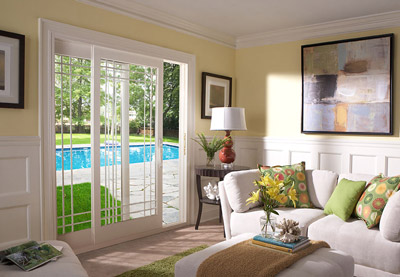 French Rail Doors
The Window World French-Style Sliding Patio Door makes it easy and affordable to add a beautiful entryway to your home. Featuring the distinctive styling of a French patio door, this innovative design combines traditional elegance with the functionality of a floor space-saving sliding door.
---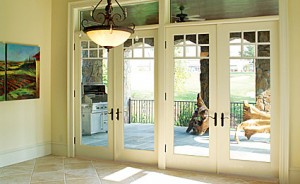 French Doors
When considering home renovation or remodeling, French doors are one of the most elegant design additions that you can make. In almost all scenarios, French doors are installed to open toward the inside of the house. These replacement door styles are popular because they are attractive, functional, and allow a large amount of light into a room.
---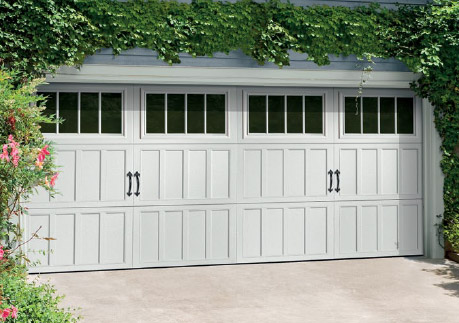 Garage Doors
Window World Garage Doors provide you with countless styles and options, including insulated and non-insulated versions. Non-insulated garage doors are fine if your garage is stand-alone, or not heated and cooled with your home.
---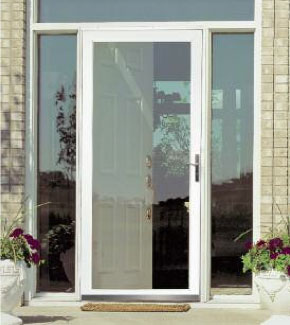 Storm Doors
Larson full view doors offer style and sophistication. The full glass feature allows maximum light into the home and enhances any entrance. Most full view models include an interchangeable screen that allows you to switch between full glass or full screen. Larson offers a large selection of full view doors that are one of a kind in beauty and protection.
---